www.teddybaer-antik.de
Steiff Kataloge 1892 - 1920
Steiff catalogues 1892 - 1920
Historische Originalkataloge sind eine wertvolle Informationsquelle für jeden
ernsthaften Steiffsammler.
Original catalogues are very important sources for any serious Steiff-collector.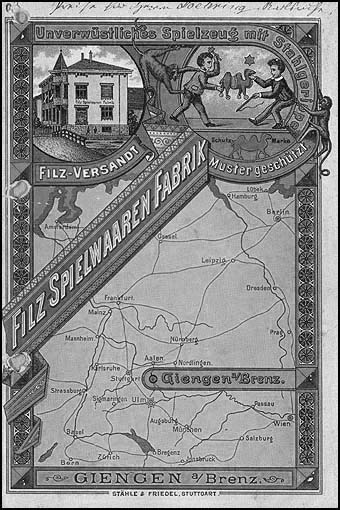 Der erste bebilderte Katalog mit Zeichnungen von Steifftieren erschien 1892.
The first Steiff catalogue with animals as line drawings was printed in 1892.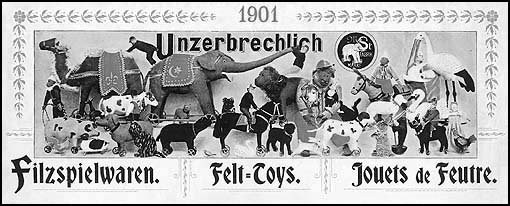 Um 1898 kam dann der erste Katalog mit Fotografien der Kollektion heraus.
Einer der schönsten und informativsten Kataloge aus der Zeit vor dem Steiffknopf
ist die Ausgabe von 1901.
In 1898 the first cataloge with photographs of Steiff animals appeared.
The most beautiful catalogue before the Steiff button was invented is the
edition from 1901.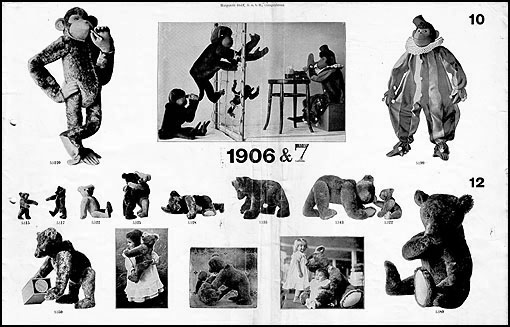 Einer der größten jemals gedruckten Kataloge erschien im Jahr 1906.
The largest ever printed Steiff catalogue appeared in 1906.

Der erste Katalogtitel des Künstlers Schlopsnies aus dem Jahr 1911.
The first catalogue title of the famous artist Albert Schlopsnies from 1911.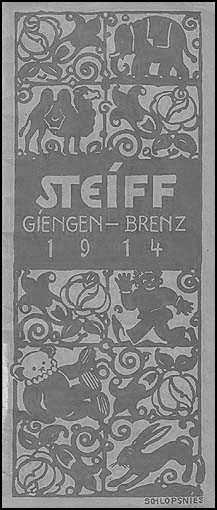 Ein alternativer Schlopsnies-Tiel aus den Jahren 1914 bis 1917.
An alternate Schlopsnies title used in 1914 - 1917.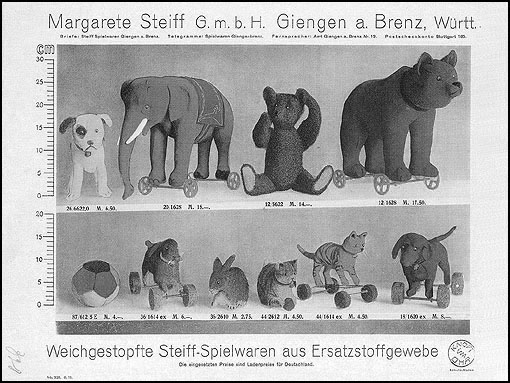 Das seltene Werbeblatt mit den Ersatzplüschen der Zeit nach 1919 anstelle
eines kompletten Kataloges.
The rare but known catalogue sheet with substitute toys from 1919.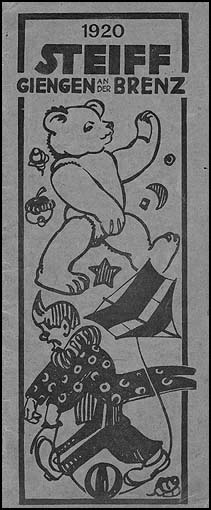 Ab 1920 wurde nur noch für wenige Jahre der alte Schlopsnies-Titel wieder verwendet.
Die Unterschrift "Schlopsnies 1911", die bisher zu lesen war, fehlt nun allerdings.
After 1920 Steiff used again the known Schlopsnies titel for some years.
The signing "Schlopsnies 1911" is no longer shown on these younger titles.

Copyright: Daniel Hentschel