www.teddybaer-antik.de
Steiff"Jackie"1953 - 1955
Der Jubiläumsteddy "Jackie", mit ihm wurde der 50.Geburtstag des
Teddybären im Jahr 1953 gefeiert.
Jubilee Teddy "Jackie" was a special design for the 50th birthday of
the teddy bear celebrated by the Steiff company in 1953.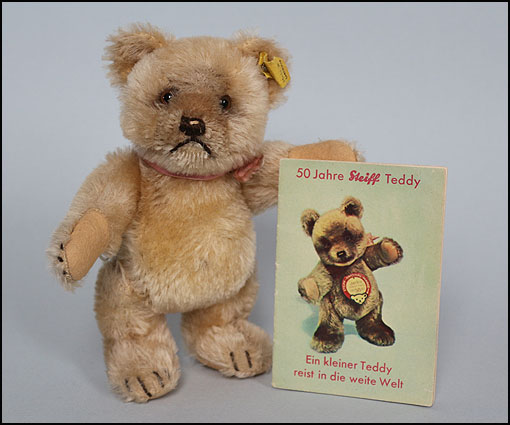 Der kleinste Jackie 5317 aus der ersten Produktion von 1953.
Jackie 5317 is the smallest bear of this popular series.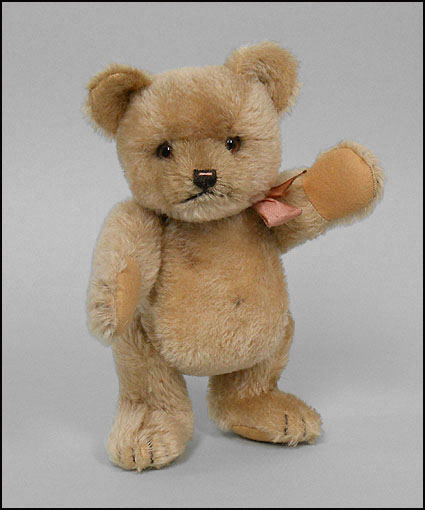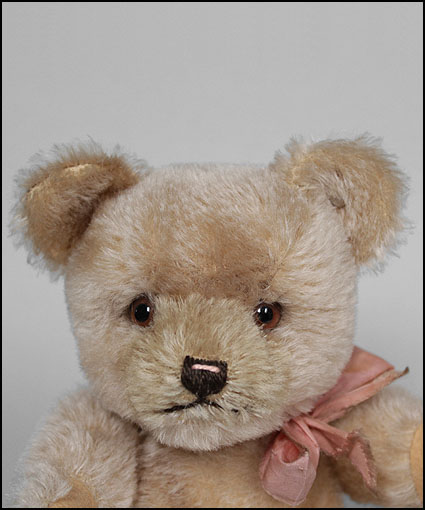 Jackie 5325,2 aus der letzten Produktion von 1955.
A medium sized Jackie 5325,2 from the last year of production, 1955.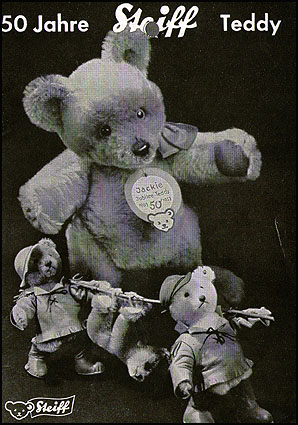 Das erste und sehr seltene Jubiläumsheftchen war noch eine schwarz-weiße Ausgabe.
The first jubilee booklet is a rare black and white edition.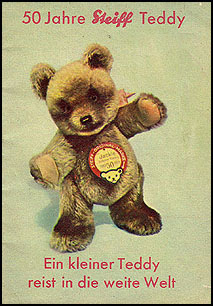 Das zweite Jubiläumsheftchen erschien in sechs verschiedenen Sprachausgaben.
A second jubilee booklet was published in six different languages.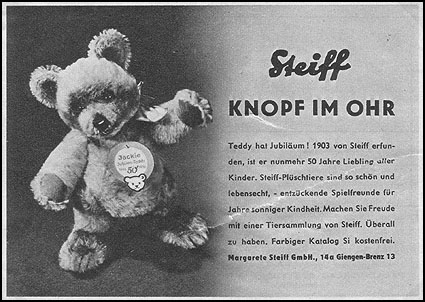 Jackie in der Werbung: "Teddy hat Jubiläum!"
Jackie as a commercial star in a german magazine from 1953.

Copyright: Daniel Hentschel