Das hochwertige Zubehör dient heute als beliebte Ergänzung in vielen Füller-Sammlungen.
Die große Auswahl an farbigen Tinten begeistert schreibende Fans in aller Welt.
Today, the high-end equipment is a popular supplement in many collections.
Writing enthusiasts all over the world find a large range of colorful inks.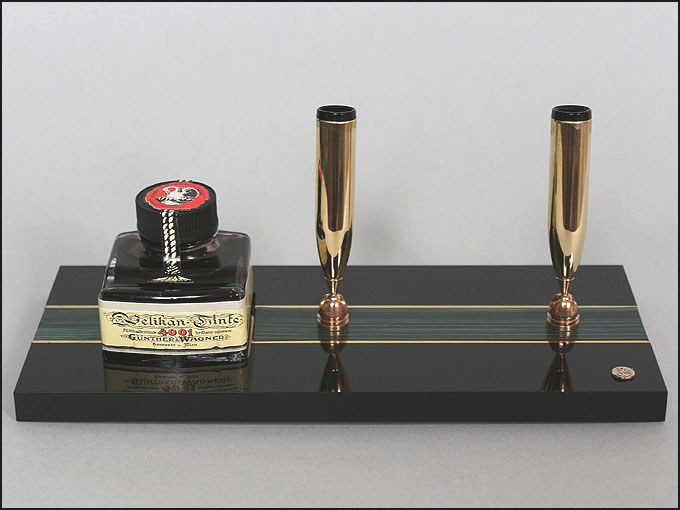 Der Schreibgeräteständer "Souverän" aus der Zeit um 1990.
The fountain pen stand "Souverän" from c.1990.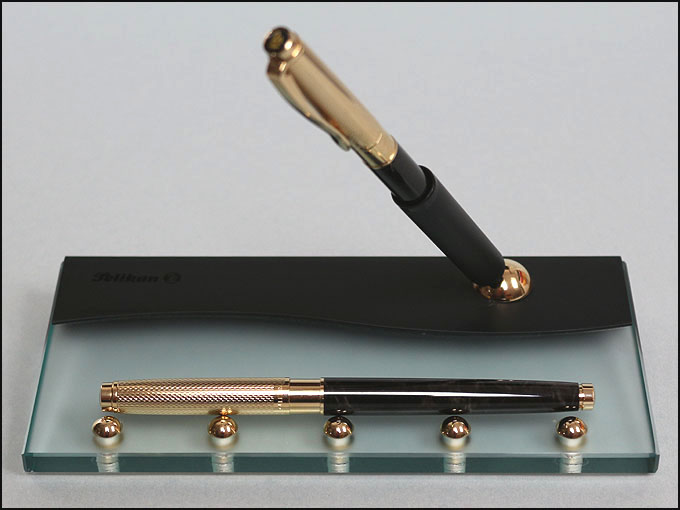 Der Schreibgeräteständer "BS1" aus der Zeit nach 1998, auch als "BS2" lieferbar.
Patronenfüller und Kugelschreiber der Serie Celebry 590 ergänzen den BS1 perfekt.
The fountain pen stand "BS1", after 1998. Also available as "BS2".
Cartridge pen and ballpen Celebry 590 are a perfect addition.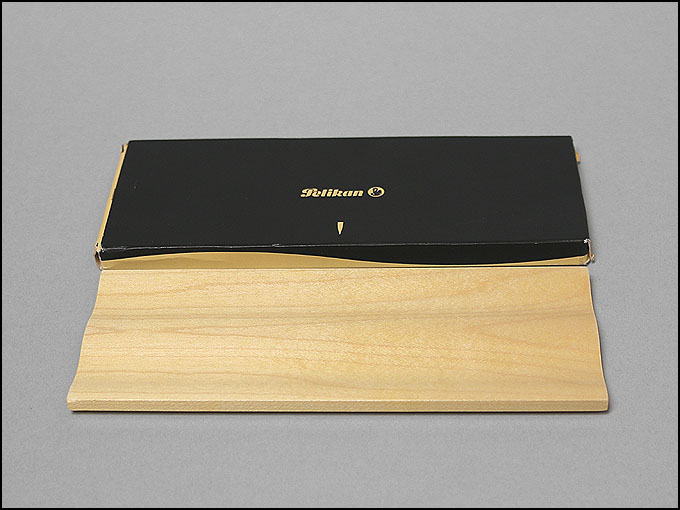 Als preiswerte Alternative wurde der SGA1 aus Ahornholz angeboten.
The wooden tray SGA1 was offered as an inexpensive alternative.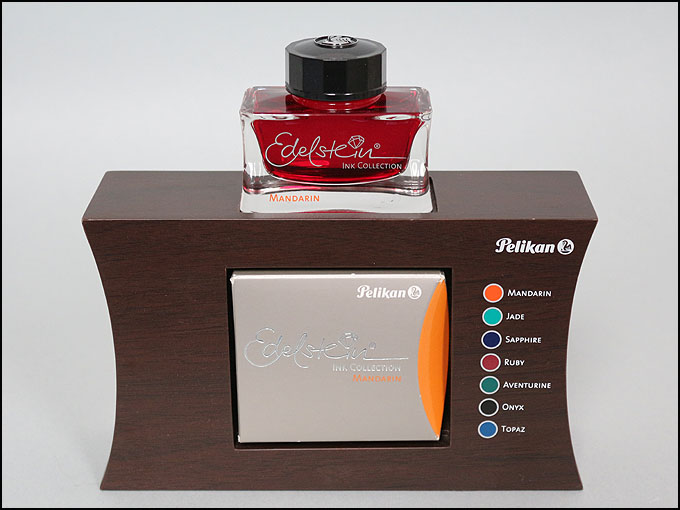 Seit 2010 gibt es die Tintenkollektion "Edelstein"; hier Mandarin mit original Verkaufsdisplay.
In 2010 Pelikan started to offer the so called "Edelstein" ink collection.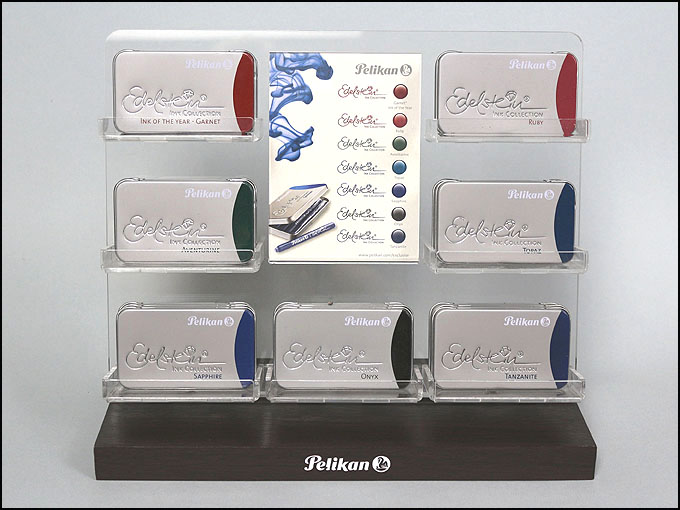 Die "Edelstein"-Tinten gibt es seit 2014 auch für Patronenfüller.
In 2014 Pelikan introduced "Edelstein" inks for cartridge pens.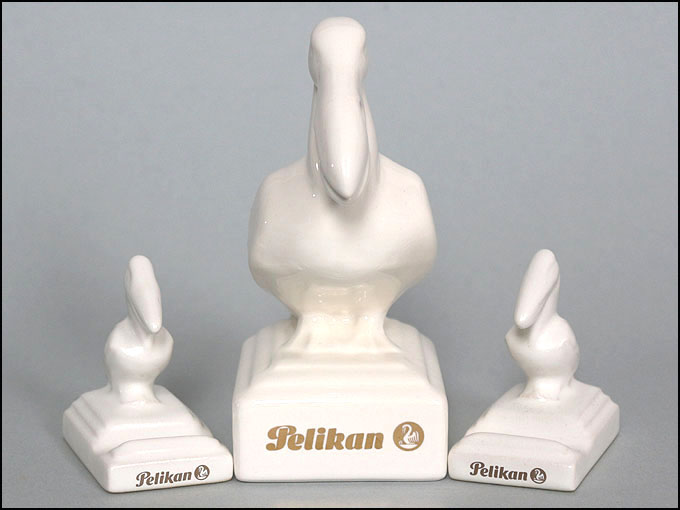 Pelikan-Figuren aus Porzellan sind beliebte und dekorative Sammlerobjekte.
Porcelain figures as pelicans are beloved additions to any pen collection.
Für Freunde farbiger Füllhalter gibt es passende Lederetuis.
Leather cases for friends of colorful pens are still available.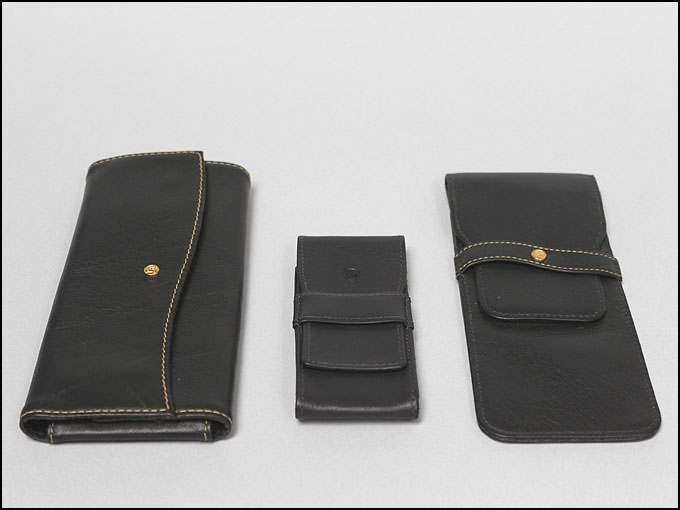 Elegante schwarze Lederetuis gehören zum Standardprogramm.
The sale program also shows a range of elegant black leather cases.

Daniel Hentschel