www.teddybaer-antik.de
Steiff Holzspielzeug 1940 - 1949
Steiff wooden toys 1940 - 1949
Der Mangel an Rohstoffen wie Mohairplüsch sorgt dafür, dass immer
mehr Holzspielzeuge das Werk in Giengen verlassen.
After WWII Steiff first produced wooden toys and carts instead
of plush animals and bears.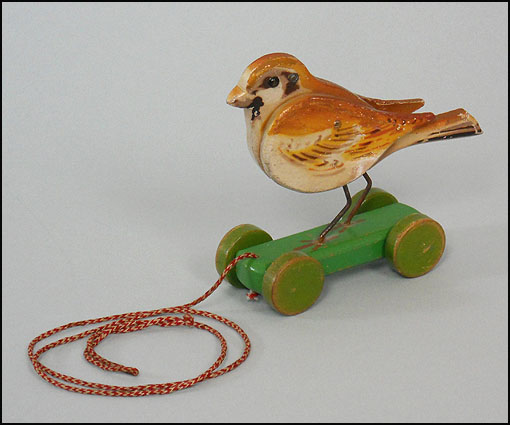 Ein "Pick-Spatz 1812" in der extrem seltenen späten Ausführung
um 1941 mit Holzunterbau.
A very rare late wooden sparrow "Pick Spatz 1812" made with a
wooden base only in a short war period, c.1941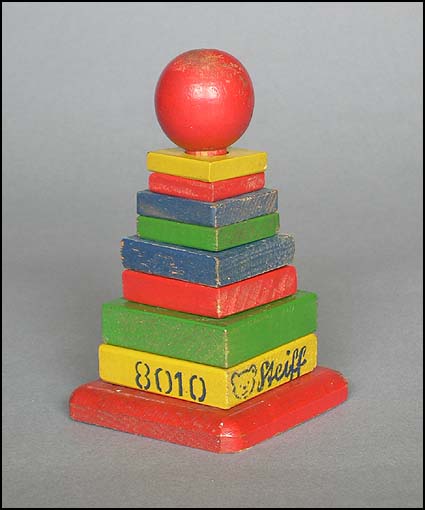 Eine quadratische Variante des "Multiform 8010", um 1942.
"Multiform 8010" as a square, made for a short time around 1942.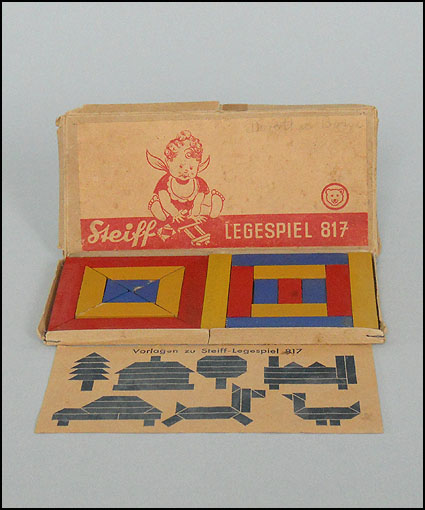 Das seltene Tangram "Legespiel 817", um 1947.
A rare wooden tangram game "Legespiel 817", c.1947.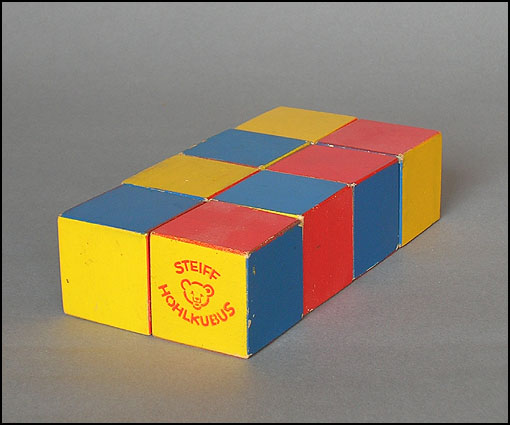 Der häufige "Hohlkubus 805", ab 1934...
The common wooden blocks "Hohlkubus 805"...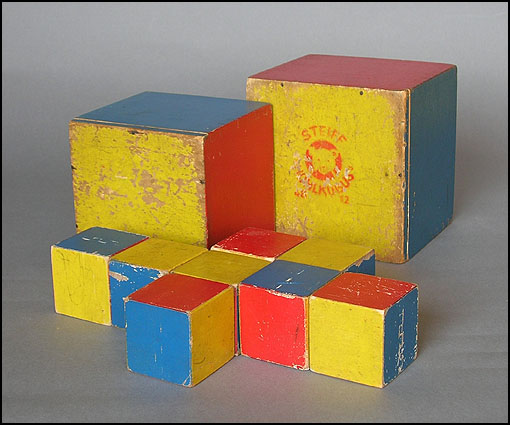 ...der "Hohlkubus 4812", ab 1933...
...the hollow blocks "Hohlkubus 4812"...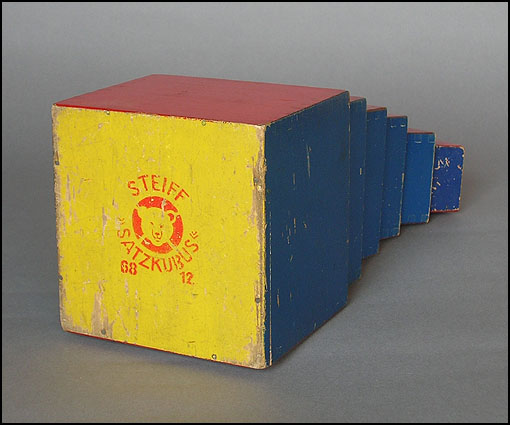 ...und der "Satzkubus 6812", ab 1936 sind schwer zu datieren.
Sie wurden auch nach 1949 noch identisch hergestellt.
...and the pyramid blocks "Satzkubus 6812" are not easy to date
as they were all made identically between the 1930s and the 1950s.

Copyright: Daniel Hentschel