www.teddybaer-antik.de
Steiff Bären: 1970 - 1979
Steiff bears: 1970 - 1979

Billige Asienimporte überschwemmen die westlichen Märkte.
Schwierige Zeiten auch bei Steiff in Giengen.
A lot of cheap toys from asian companies swamp over the western markets.
Hard times for Steiff in Giengen, too.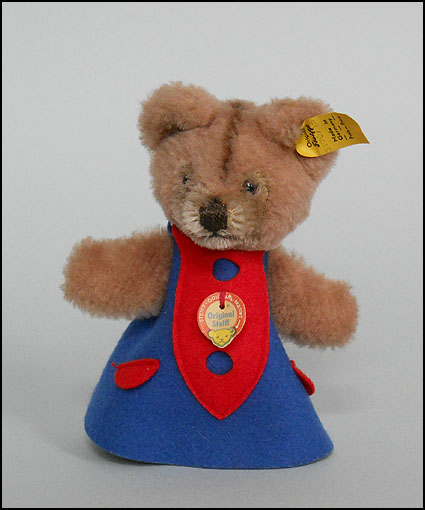 Der Betthupferl-Teddy 3170/15 von 1972 gehört zu einer naschhaften
Serie von Tieren, die Steiff bereits ab 1969 hergestellt hat.
If you want to get a sweet tooth, this one is right for you:
Betthupferl Teddy 3170/15 from 1969 -1974.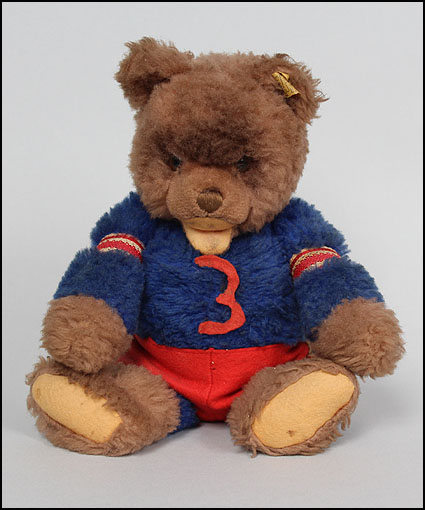 Teddy 7824/30, ein Eishockey-Spieler, wurde von 1972 bis 1975 hergestellt.
Teddy 7824/30 as an ice hockey player was made in 1972 until 1975.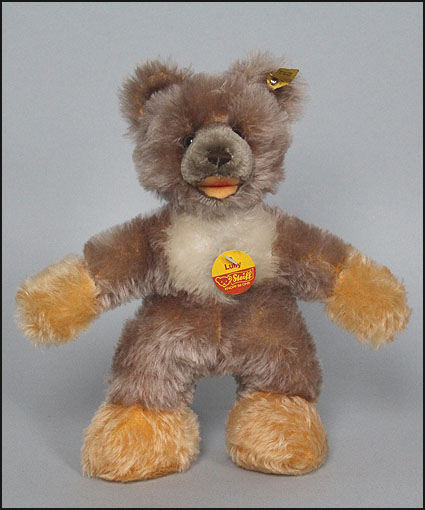 Lully 0350/30 aus der Zeit um 1972. Der Name ist eine Abkürzung des
englischen Begriffs "Lullaby" für Wiegenlied.
Lully 0350/30 from c.1972. His name is a short form of "lullaby".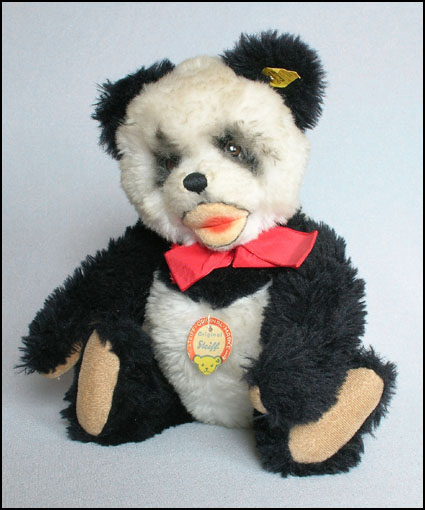 Dralon-Panda 4780/30 ist ein Sonderartikel für den amerikanischen Markt.
Er ist in keinem deutschsprachigen Steiff-Katalog zu finden.
Panda 4780/30 made from DRALON plush is a special article for FAO Schwarz,
made in c.1972.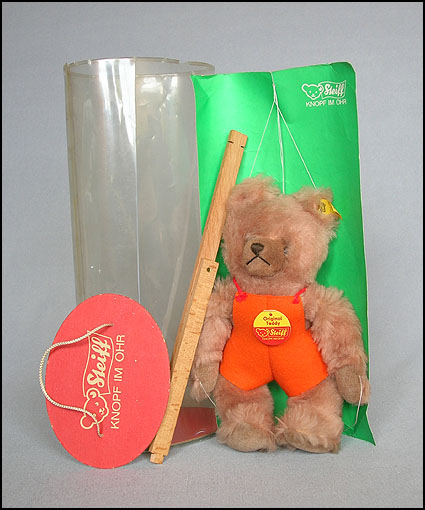 Original Teddybär 7726/25 als Marionette von 1974/75. Seine Qualitäten als
bewegliches Tier lassen doch sehr zu wünschen übrig!
Original Teddybaer 7726/25 from 1974/75 as a puppet on a string is not really flexible
thats why he was not a bestseller.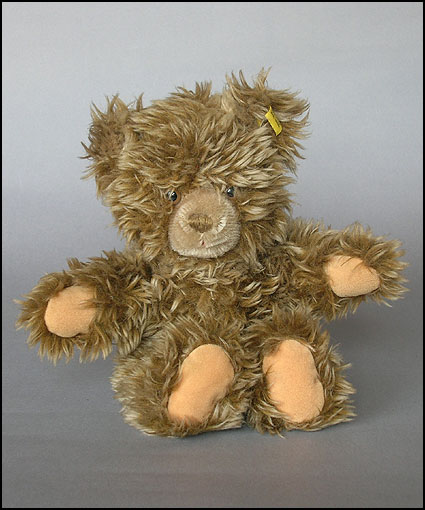 Berti, ein Werbebär für die Firma Bertelsmann aus der Zeit um 1978.
Dieses Exemplar trägt die merkwürdige Artikelnummer 20 2259.
Berti is a commercial bear for the Bertelsmann company. He has a Steiff-unusual
special article number: 20 2259.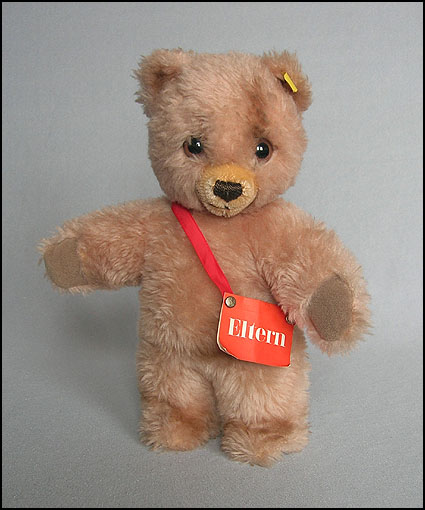 Toddel 0290/32, ein Werbeträger für die Zeitschrift "Eltern" aus der Zeit um 1979.
Toddel 0290/32 is a commercial bear for the german magazine "Eltern" (Parents).


Copyright: Daniel Hentschel