www.teddybaer-antik.de
Steiff Bären: 1892 - 1902
Steiff bears: 1892 - 1902

Im ersten Steiff-Katalog von 1892 werden Bären als Plüschtiere und Kegelfiguren erwähnt.
Die erste Abbildung eines Spielzeug-Bären erscheint zwei Jahre später im Katalog von 1894.
Bears are mentioned as plush animals and skittles in the 1892 Steiff catalogue.
The first picture of a Steiff bear is shown two years later in 1894.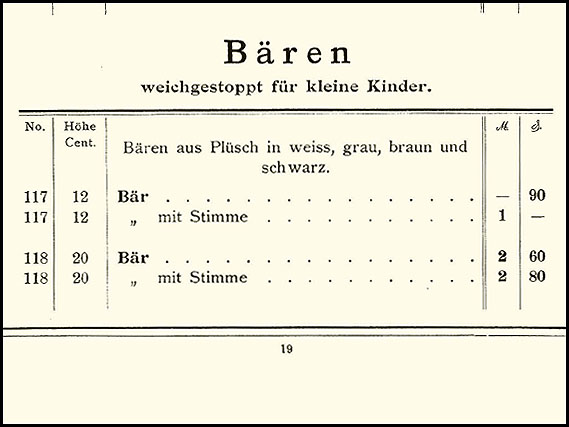 "Bären weichgestoppt für kleine Kinder" beschrieben im Katalog 1892.
Soft-filled bears for small children are described in the 1892 catalogue.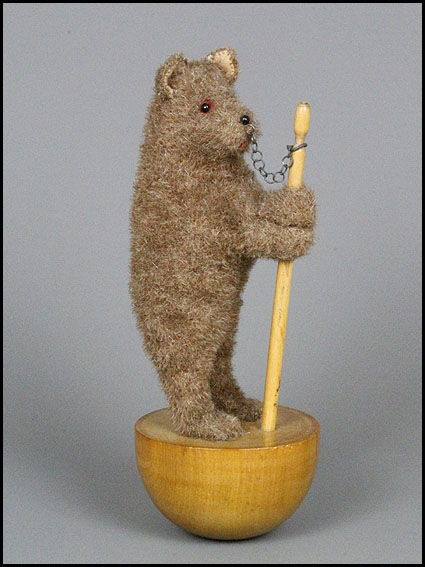 Der nachweislich älteste bekannte Steiffbär der Welt: Stehauf Bär Artikel 658 von 1894.
Nur die ersten Exemplare hatten eine hohe Holzhalbkugel und spitze Ohren.
The oldest Steiff bear known worldwide: Roly Poly 658 from 1894.
Only the first samples had the higher wooden hemisphere and triangular ears.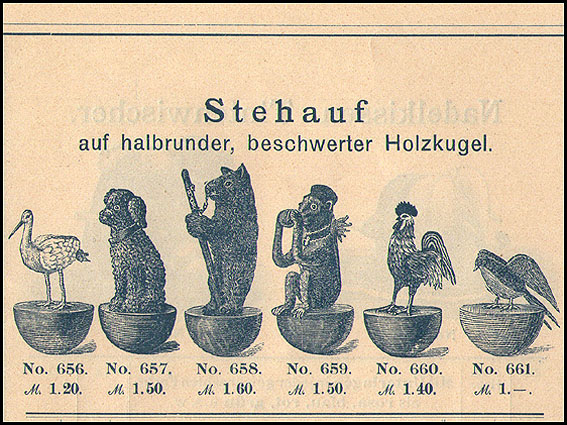 Die Katalogabbildung von 1894 zeigt die Unterschiede zu den späteren Ausführungen.
This catalogue picture from 1894 clearly shows the differences to the later series, too.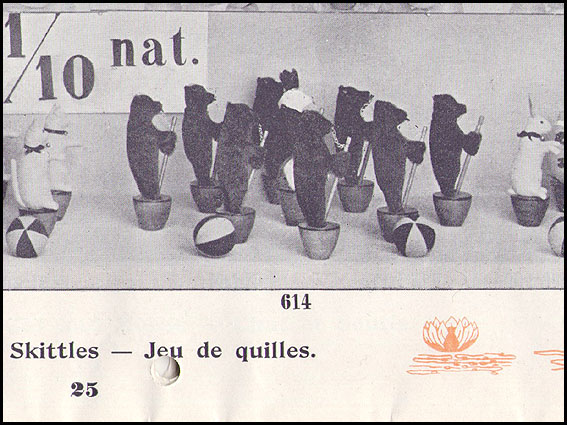 Zu den ersten Bären der Firma Steiff gehören auch Kegelspiele, hier im Katalog von 1901.
Some of the first bears produced by Steiff were skittles, shown in the 1901 catalogue.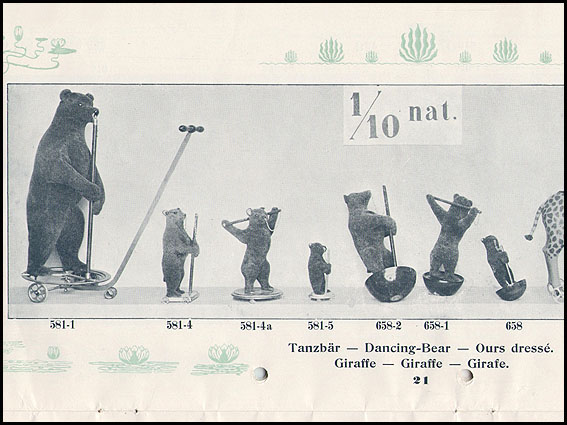 Eine weitere Katalogabbildung von 1901 mit verschiedenen Tanzbären der Zeit.
Another page from the very rare 1901 catalogue with different dancing bears.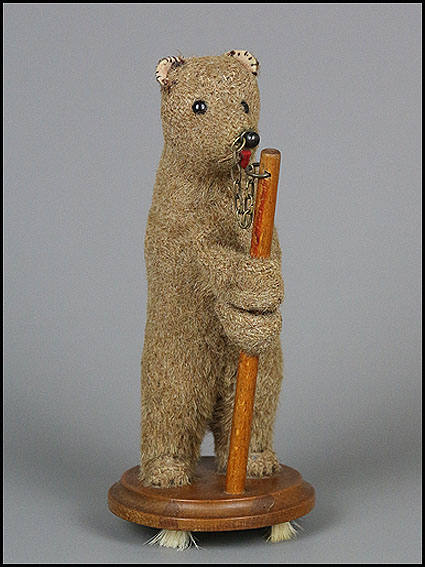 Ein Tanzbär auf Borstenplatte aus der Zeit um 1902.
A dancing bear on a round plate with brushes, c. 1902.

Copyright: Daniel Hentschel